PROUDLY ASSEMBLED IN THE USA
BY AMERICAN WORKERS IN SOUTH CAROLINA
COMFORT / HYBRID
WEEKEND SERIES
Our line of comfort and hybrid bikes will have you cruising into and out of the weekend with a smile. Lightweight & relaxed, great for daily drives or vacation joyrides.
VIEW ALL
MOUNTAIN / MIXED TERRAIN
ROVER SERIES
From youth to adult, these versatile mixed terrain bikes can take you almost anywhere. Hit the local trails or take a ride around the neighborhood on these simple, capable bikes.
VIEW ALL
FITNESS / SPORT
MAXIMA SERIES
If you're looking for a bike that blurs the line between work and leisure, the Maxima series is for you. Perfect for commuting or neighborhood riding, plus everything in-between.
VIEW ALL
SHOP OUR BEST SELLING BIKES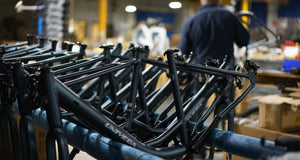 BY AMERICANS,
FOR AMERICANS
ASSEMBLED BY OUR TALENTED TEAM IN SOUTH CAROLINA